---
Shriners Opens New St. Louis Hospital
Shriners Hospitals for Children has opened their new facility in the Central West End! Specializing in orthopedic care, the 12-bed hospital includes surgery, diagnostic, imaging, physical/occupational therapy, and prosthetic services. Much of the third floor is dedicated to research focused on regenerative medicine.

Since most patients travel long distances to receive care at Shriners, the hospital includes family quarters for parents' overnight stays if they cannot afford a hotel stay. The child-friendly interiors are brightly colored with interactive elements where children can play and connect with each other. This $50 million

, 90,000-square-foot hospital

will replace the Shriners hospital in Frontenac and is the Shriners' third in the St. Louis area. Congratulations! 



To view a slideshow of images from the new facility and learn more, 

click here.
---
Honoring a Philanthropic Legend: 
R. Douglas Ziegler, International Association of Fundraising Professionals' 2014 Volunteer of the Year
When it comes to local philanthropy, Doug Ziegler has long stood tall in the West Bend, Wisconsin community. As co-chair of Cedar Community's Moments to Remember philanthropy campaign, Doug is the recipient of the Todd Wehr Volunteer Fundraiser of the Year Award from the Association of Fundraising Professionals (AFP) in Milwaukee.
This local legend is also being recognized internationally! Doug will also accept the Volunteer Fundraiser of the Year Award from the International AFP (IAFP) in Washington D.C. - an extraordinary achievement. The IAFP represents more than 30,000 members in 235 chapters across the globe and Doug is the first Wisconsin resident to receive it! Cedar Community is very proud to have made the successful nomination!

Join Cedar Community in honoring Doug by supporting their Moments to Remember campaign's effort to name the courtyard at the Cottages at Cedar Run,"The R. Douglas Ziegler Courtyard."  

To learn more click here 
---
St. Louis Public Library Featured in Short Film
Check out St. Louis-based company Once Films' stunning video promoting the re-imagining and grand reopening of the St. Louis Public Library. This documentary-style film premiered at the Library's grand opening gala and now lives online as a web-based brand film for all to see. Holmes, Radford & Avalon is proud to have played an integral role in the groundbreaking capital campaign project to restore and reinvigorate this iconic St. Louis institution.
---
Peter and Paul Community Services: Apartments Offer Shelter for Chronically Homeless in St. Louis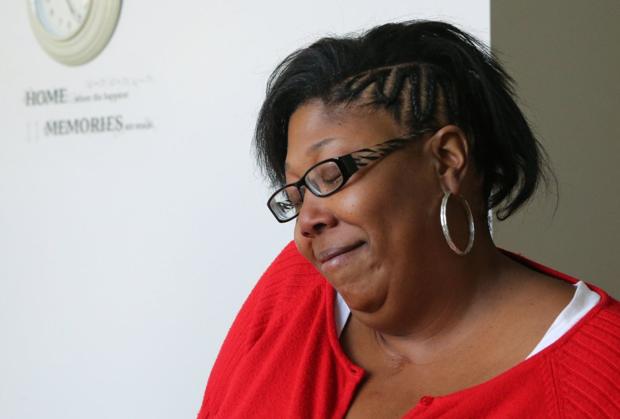 More than a month after moving in, Curesa Atkins said she still gets choked up when she opens the front door to her new apartment.
Tall windows offer a third-floor view of the Benton Park West neighborhood that Atkins recently would have seen from the other side of the glass. "It took a while for me to call it home," said Atkins, 42, who grew up in north St. Louis County. "I kept waiting for somebody to tell me to leave."

---
St. Frances Cabrini Academy Building Gets Long Awaited Building Upgrades

Cabrini Academy students and teachers know it's hard to concentrate on studies when temperatures in the classroom sometimes exceed 90°!  
Despite the inevitable end of carefree summer days quickly approaching, the return to school will certainly be much less of a shock for Cabrini students as they return to this comfortable climate-controlled St. Louis school.
St. Frances Cabrini Academy recently raised enough money to equip their building with a long-awaited building-wide air conditioning system after a successful Capacity Building Campaign that exceeded their fundraising goal.
---
Peter and Paul Community Services: 


Garfield Commons to Open This Week!

 


Peter and Paul have at last completed their renovation of the Garfield School in St. Louis to create a new homeless facility with the capability to provide 25 apartments for single homeless adults and assist 40 homeless and HIV-positive people annually.

Staff have moved into the new offices and tenant applications are being reviewed and leases signed as future residents anxiously await their new home and a chance for independent living in this "safe-haven."


---
Jazz St. Louis Debuts New Jazz Center

The Bistro at Grand Center has completed a $10 million renovation and expansion under the guidance of Jazz St. Louis Executive Director Gene Dobbs Bradford and HRA Vice President Dan Reynolds. The new facility, which opened in early October, has been named the Harold and Dorothy Steward Center for Jazz and includes an education center with two rehearsal rooms for jazz youth programs and practice rooms where students can take lessons. The space also has a recording studio and a resource center.

---
St. Louis College of Pharmacy Unveils Design Plans for New Facility
Excitement continues to grow as St. Louis College of Pharmacy reveals plans for a new six-story classroom and research facility on its Central West End campus.  The $50 million dollar project will be funded in part through a $25 million Capital Campaign expected to conclude in 2016.
The state-of-the-art space supports the College's vision of being globally prominent in health care education, interprofessional patient-centered care, and collaborative research.
---